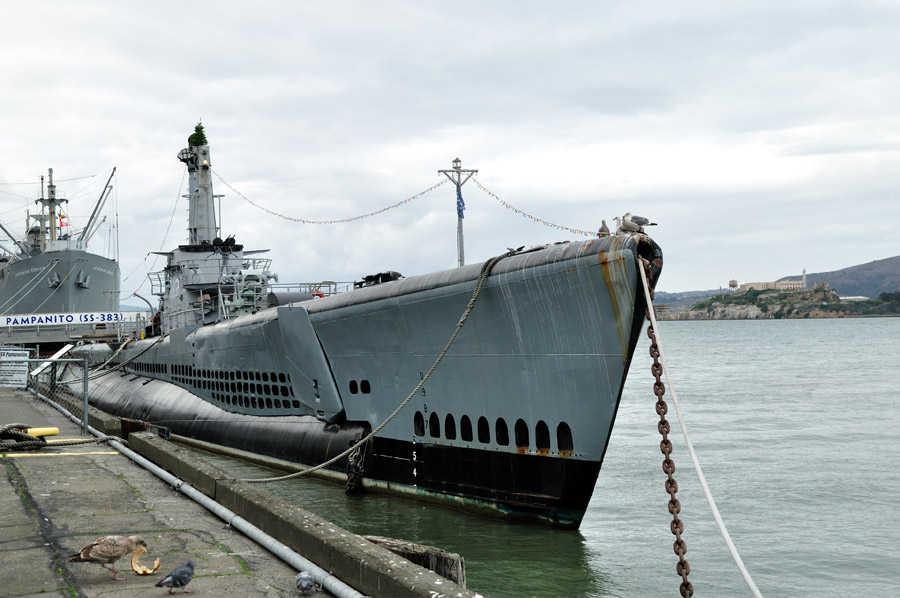 It's not every day that one of our saws gets to make its mark in history. When the hardworking machine shop volunteers restoring a treasured American historic landmark phoned us up one day, we knew we had to answer the call of duty. Right now, one of our VCS-20VSD Band Saws is in the machine shop of the USS Pampanito submarine museum, at the famous San Francisco Fisherman's wharf. We couldn't be prouder.
If you've ever spent any time in San Francisco, there's a good chance you've visited the museum after taking in the grandeur of the Golden Gate Bridge or enjoying a guided tour of Alcatraz; in addition to 4,000 student visits a day, about 100,000 visitors come to the submarine every year. They come to learn and also to honor the legacy of a submarine crew that defended their nation in a time of war.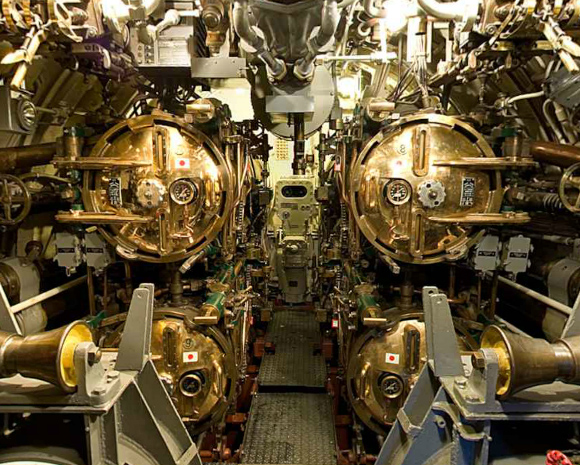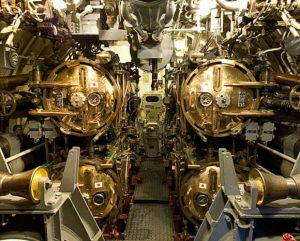 As museums go, it's one of the most immersive experiences you'll ever have: there's nothing quite like stepping down the ladder into the steel-clad belly of a boat that's literally steeped in history. This submarine entered combat many times against Imperial Japanese warships and also helped liberate prisoners of war. This is truly a National Historic Landmark honoring sacrifice and heroism.
The boat was part of history. But without the dedicated effort of volunteers who have helped to restore it over three decades, it might never have been preserved for future generations.
Recently, the hardworking crew of machinists and craftspeople faced a challenge in continuing their mission – and that's where we emerge into this story.[youtube id="GZXqZHtL1bk" align="center" mode="normal" autoplay="no"]
HYDMECH answers the call
"As we discussed, I am one of the crew restoring USS Pampanito, SS-383, a WW II submarine museum and memorial (http://maritime.org/sub)," an email from a 20-year volunteer began. "Our goal is to bring maritime history to life, and to make the USS Pampanito as complete and accurate to her 1945 configuration as possible…"
[button link="http://www.maritime.org/sound/sonobuoy2/record19.mp3″ size="medium" target="_blank" color="white" lightbox="true"]Click Here to listen to the Sub actually going into combat![/button]
The Maritime Park Association volunteer, Richard Pekelney, had called us that same day to pitch us his idea. He didn't know anyone in our company, but he'd learned about our reputation as a world-class designer and manufacturer of metal band saws. They were putting together their own machine shop with donated equipment, so they could stop borrowing shop time across town.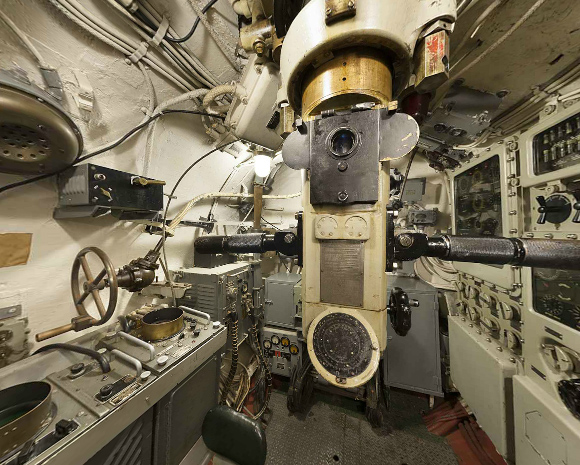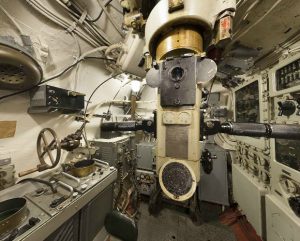 We could hear the passion for the project in Mr. Pekelney's voice over the phone, so we invited him to send us more information – and it all came together very fast.
"The last big piece of equipment that we really need is a band saw," Richard explained in his email. "We were thinking of a VCS-20… We are cutting mostly mild steel and some stainless, and we are usually only doing a few of any type of cut. I.e. repair and restoration rather than production… We expect to use the saw for many years to come."
We loved this idea. And naturally, since we make saws, we cut out the red tape. The idea was approved in just two days.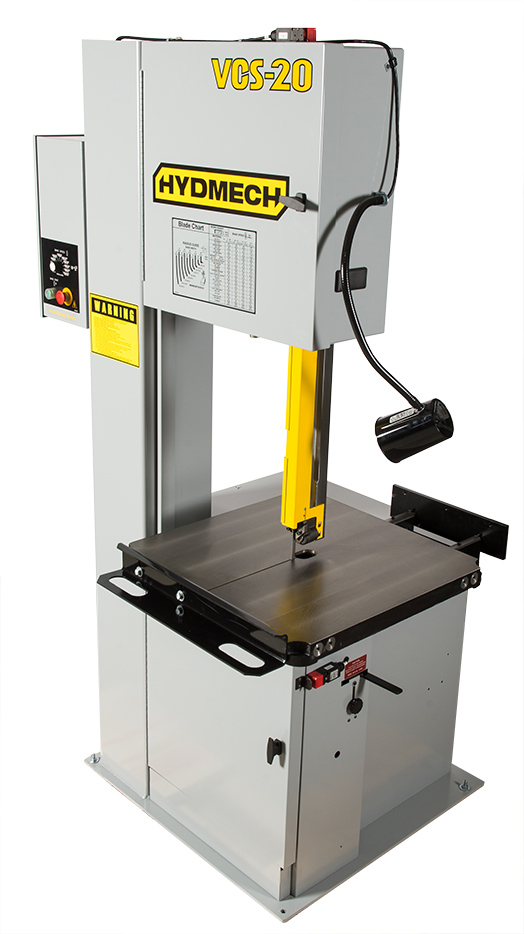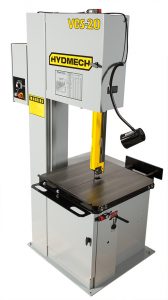 In just five weeks, we'd shipped the band saw with a ton of accessories to San Francisco. This band saw is particularly user-friendly, so in the submarine restoration crew's capable hands, they had it up and running in no time. Today, when material comes into the machine shop for the USS Pampanito, our donated VCS-20 band saw is the first thing it touches, before it goes to the lathe or mill. With this versatile saw, they're making brackets, creating tubing, cutting holes into plate metal and reproducing the parts that would have been used on an actual submarine. It's incredible work.
To the team of amazing volunteers at the USS Pampanito museum, we salute you. We were just glad to take part in this mission. You can bet that some friendly folks from HYDMECH will be stopping by San Francisco sometime soon to look at your historic handiwork. In the meantime, we hope you enjoy some smooth sailing.