CSNC-200 CARBIDE CIRCULAR SAW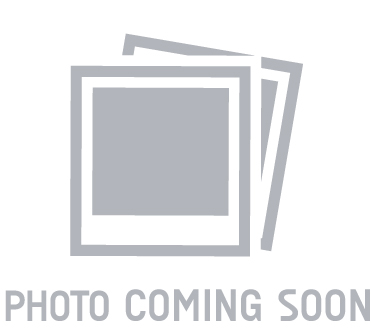 High Cutting Performance on a Wide Variety of Materials
The largest and most powerful in the HYDMECH line up, the CSNC-200 features an inclined loading table designed to work during automatic operation.
After a bar length has reached its remnant end, the machine will load a new bar. It will continue to cycle as long as bars remain on the loader or until the predetermined number of cuts were made.
Featuring a 1.96" – 7.87" round capacity at 90°, 50 HP motor, and a 650 mm blade, the CSNC-200 is a versatile high-speed cutting machine.
MACHINE SPECIFICATIONS
Cutting Capacity Round 90°
1.96″- 7.87″
Cutting Capacity Square 90°
1.96″- 6.49″
Blade Drive
50 HP VFD
Blade Speed
164-656 SFM
Blade Size
Carbide/Cermet tipped:
25.59″ x 0.14″ kerf
Bar Stock Length
10′-40′
Trim Cut
Zero or programmable
from 0.79′ or longer
Cut off Length
Min 0.79″ up to 236″
Single Stroke
40′
Remnant Length
4.72″ + cut length
Hydraulic Motor
5 HP VFD
Bar Loading Magazine
Inclined storage
width of 55″ for rounds
Machine Capacity
– lbs.
Machine Weight
14,770 lbs.
Dimensions (w x l x h)
86" x 96" x 86"
Cutting Capacity Round 90°
50-200 mm
Cutting Capacity Square 90°
50-165 mm
Blade Drive
36.8 kW
Blade Speed
50-200 MPM
Blade Size
Carbide/Cermet tipped:
650 mm x 3.5 mm kerf
Bar Stock Length
3-12 m
Trim Cut
Zero or programmable
from 20 mm or longer
Cut off Length
Min 20 mm up to 6000 mm
Single Stroke
1000 mm
Remnant Length
120 mm + cut length
Hydraulic Motor
2.2 kW
Bar Loading Magazine
Inclined storage
width of 1400 mm for rounds
Machine Capacity
– kg
Machine Weight
6,700 kg
Dimensions (w x l x h)
2200 mm x 2450 mm x 2200 mm
STANDARD FEATURES
Mitsubishi PLC Controller allows for 200 programs to be saved.

Job monitoring with cycle time, job duration, parts count, and tool life

Comprehensive US steel grades menu with ability to add custom material grades

Bar feed features a material gripper feed carriage indexing via ball screw and AC servo drive

Heavy duty saw head is driven by ball screw and AC servo drive

Mist exhaust

Bar retracts automatically for contact free return stroke of the saw blade

Bar Loader with safety guard sheets provides inclined storage width of 55" (1400mm) for rounds

PLC controller, automatic oil lubrication of all moving parts

Output sorting ensures trim cuts and remnant pieces are sorted automatically from good parts

Variable vise pressure control with dial gauge – two stations

Blade lubrication features triple jet system to lubricate blade tip and sides

Hydraulic rotating wired chip brush rotates in both directions for proper chip removal

Status indicating tower

Chip auger

Air cooled electric magnetic particle clutch

Built in hydraulic tank and power pack

Tool steel hardened saw guide plates

Power transformer

Air moisture separator

Cooling nozzle

Four blade starter package
OPTIONAL FEATURES
Auto bar loader for non-rounds

PLC program change

Bundle loaders – max weight 4 tons

Track chip conveyor

Maintenance kit

Long cut bar out feed motorized conveyor table in the following lengths – 1000 mm, 2000 mm, and 3000 mm