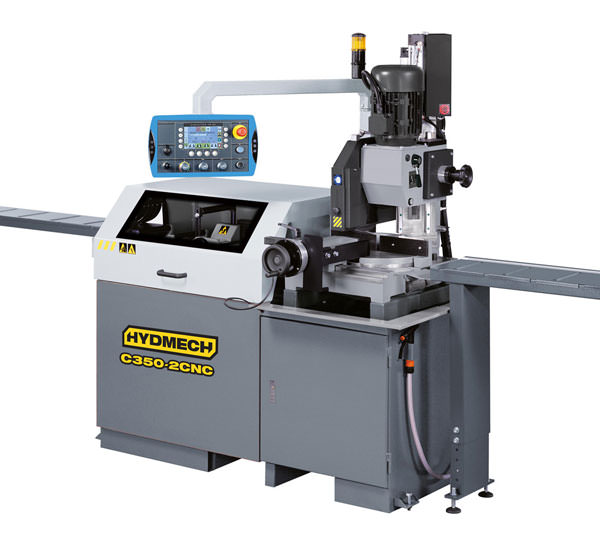 HYDMECH Cold Saws deliver clean, straight, and the most accurate cuts for all your metal applications, including both ferrous and non-ferrous.
HYDMECH premium quality rigid HSS and Carbide circular blades provide some of the best cuts in the industry.
These Cold Saws are available in manual, automatic, semi-automatic models with mitering capacity from 90º, 45º right or left, 60º left, and 45º tilted head.