PROVIDING BAND SAW AND COLD SAW SERVICE SUPPORT
Our Service Team is one of the best trained in the industry and no one knows HYDMECH saws better!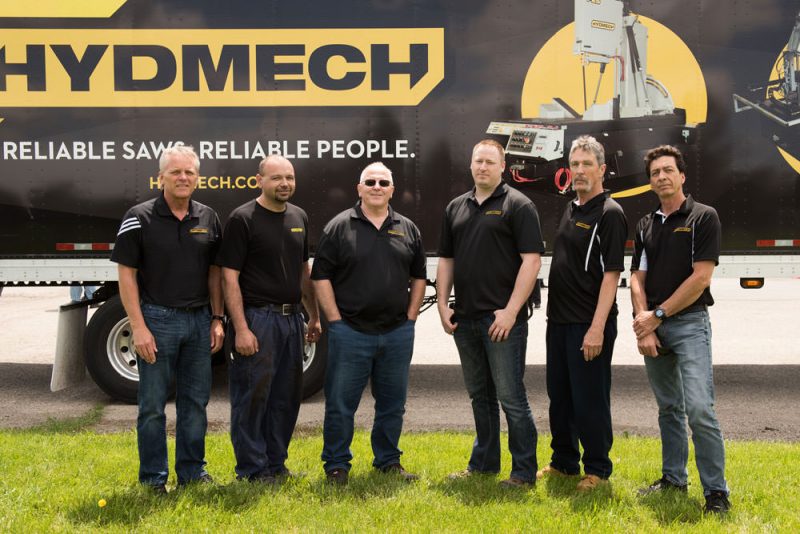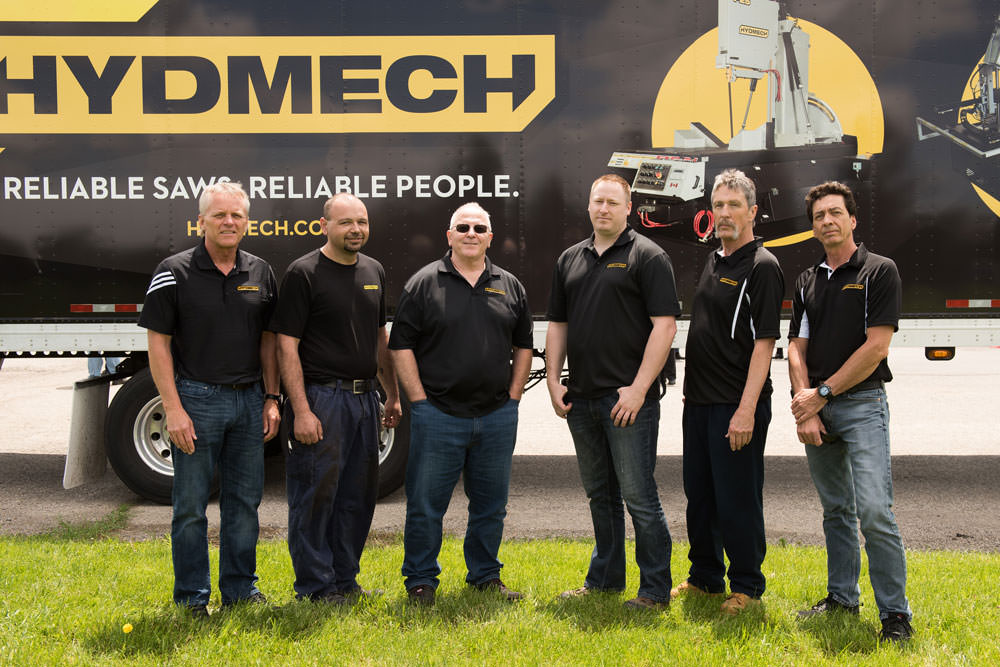 HYDMECH saws are backed through an extensive, world-class network of distributors who:
stock machines
provide installation
conduct machine training, and
provide ongoing maintenance and support
Just a phone call away, HYDMECH also employs nine knowledgeable Service Technicians in Woodstock,Ontario and Conway, Arkansas who ensure your HYDMECH saw operates as required.
Our Service Department stays at the top of their game with continuous education and skills upgrading.
Yearly, these team members conduct advanced service seminars in mechanical, hydraulic, and electrical systems for our dealers to ensure the ultimate performance of our saws and material handling equipment. So when you call them – our techs and dealers are ready!
Plus, we understand that getting the job done doesn't mean it's done at five o'clock. That's why our senior technicians offer reliable after-hours service for emergency situations.
If you need to get in touch you can fill out the form above or contact:
Phone: 877-276-SAWS (7297)
E-mail: info@hydmech.com
Superior sawing solutions supported by top-of-the-line service technicians and a well-stocked parts department keep our customers' production going strong!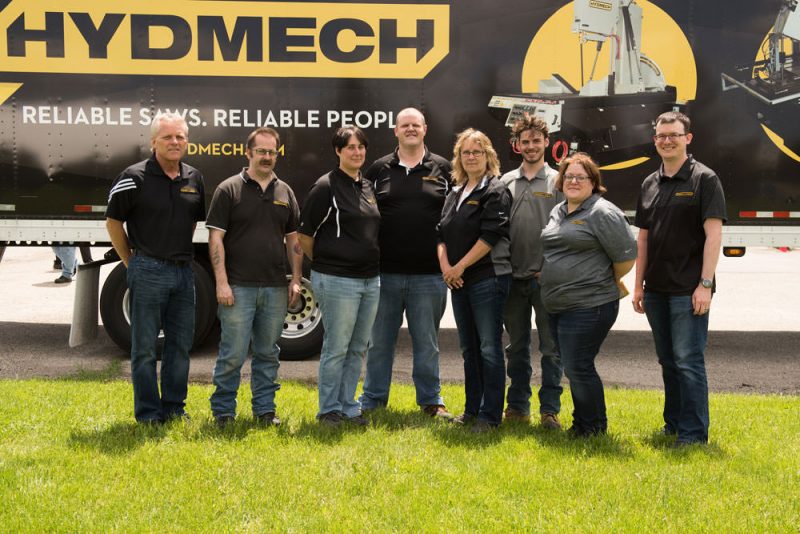 With 8 dedicated, full-time parts employees in Woodstock, Ontario and Conway, Arkansas, HYDMECH supports customers with a:
2,000 square foot Parts Department
more than 3,000 different saw parts
over 25,000 parts ready to be shipped for our saws and material handling systems
To quickly access our stock, we use an advanced tracking and ordering system to get customers what they need striving to deliver next-day parts to your door.
We design most of our machines with off-the-shelf parts easily found at local suppliers and supply houses for quick repairs.