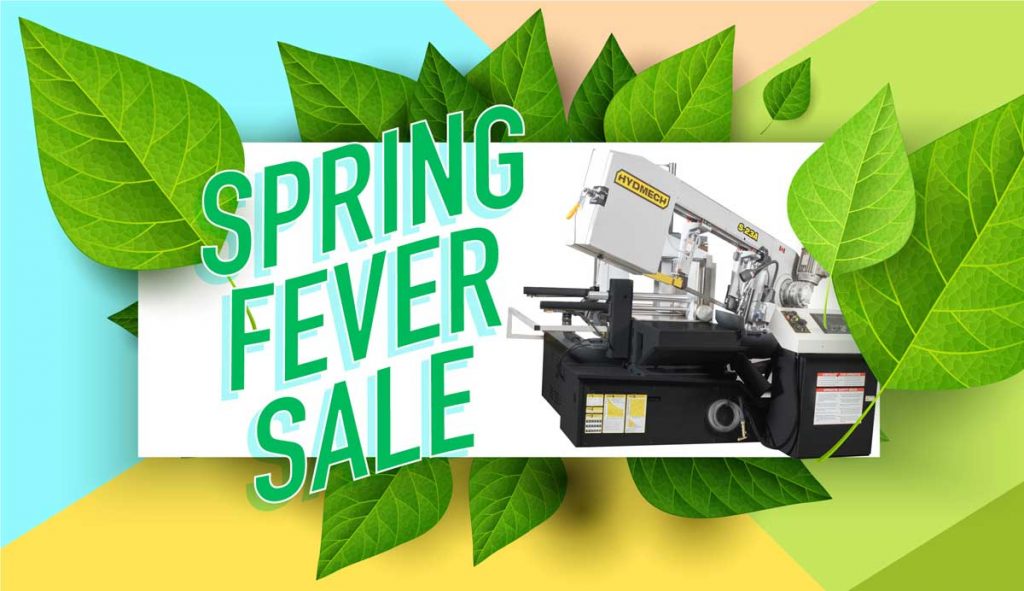 Looking for Pricing? Get Answers Today!
Find out why HYDMECH saws provide the best cost per cut in the industry.
2019 Tradeshows
Don't miss us at one of our upcoming trade shows! View equipment demonstrations and get your sawing questions answered by our Sawing Application Specialists!
EASTEC 2019
Eastern States Exposition
West Springfield, MA, USA
May 14th -16th, 2019
Booth #:
2122
20 x 20
AUSTECH 2019 with Power Machinery
Melbourne Convention & Exhibition Centre
Melbourne, Australia
May 14th -17th, 2019
Booth #:
540
20′ x 40′
CMTS 2019
The International Center
Mississauga, Ontario, Canada
September 30th – October 3rd, 2019
Booth #:
4111
20′ x 20′
FABTECH 2019
McCormick Place
Chicago, IL, USA
November 11th – 14th, 2019
Booth #:
A4918
, 50′ x 50′
Recent News
0 Comments
There has never been a better time to buy a HYDMECH! Now through June 28th, 2019 when you purchase any DM or...
Read More →
0 Comments
Tax incentives for manufacturing companies increased to $510,000.00 write-off! Section 179 Federal Income Tax Deduction: This deduction now allows a company to...
Read More →
Why Choose HYDMECH?
Our affordable, high quality saws are unmatched in providing the best cost-per-cut in the industry.
Simply put: HYDMECH saws are built to last.
HYDMECH saws are manufactured at our 125,000 square foot manufacturing facility in Woodstock, Ontario, Canada. Our  Conway, Arkansas facility features 76,000 square feet of manufacturing space.
HYDMECH saws are backed through an extensive, world-class  network of distributors who stock machines, provide installation, training, ongoing maintenance and support. Just a phone call away, HYDMECH also employs five knowledgeable Service Technicians who ensure your HYDMECH saw operates as required. 
Our End Users Include: