HORIZONTAL PIVOT BAND SAWS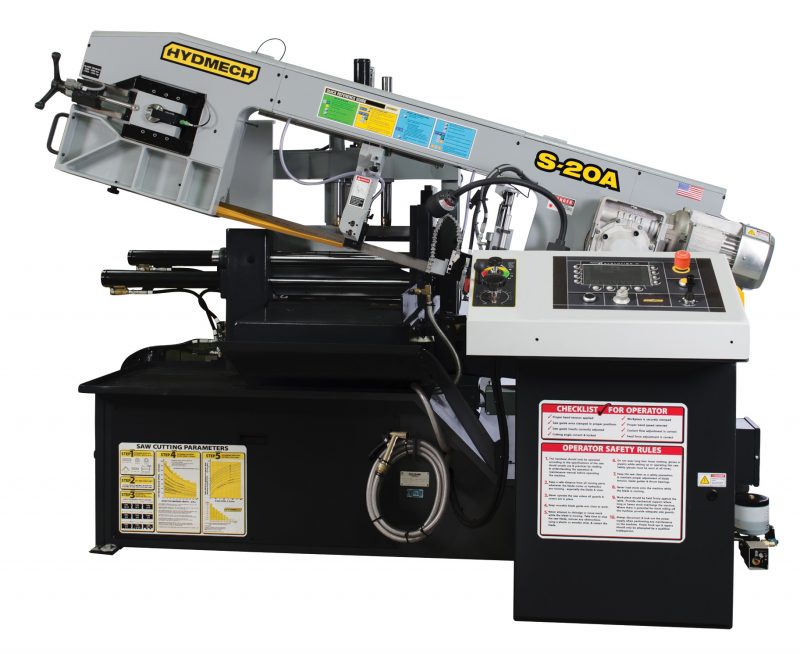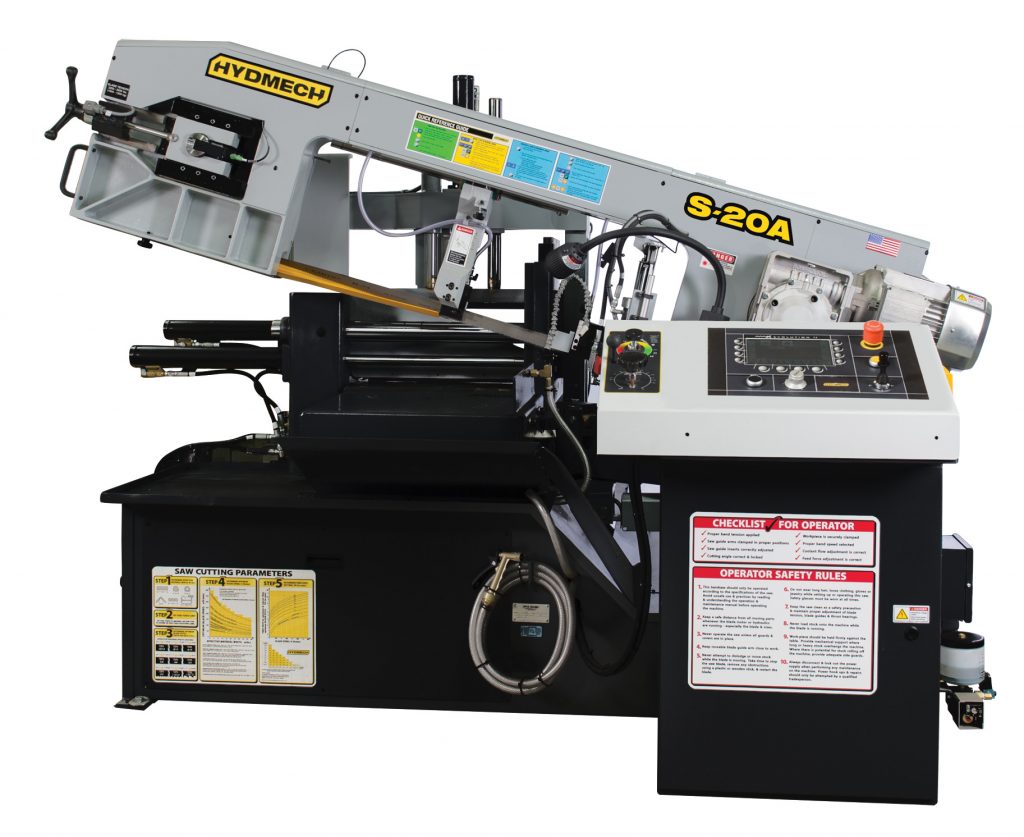 HYDMECH's S Series Horizontal Pivot Band Saws set a benchmark for sawing technology within the industry.
These saws were industry's first-ever to incorporate swing-head capability – an innovation that has taken the industry by storm! These are versatile, miter-cutting, scissors style machines designed for multiple medium duty applications at oil refineries and machine shops, fabrication shops, trailer manufacturers, automotive shops, and more. Saw models are available in manual, semi-automatic, and fully-automatic models, with the mitering capability up to 60º. Semi-automatic and automatic S-20 models feature environmentally-friendly "On-Demand" hydraulics and the S-20A model features a very accurate and quick material indexing ball screw.
Get unmatched, heavy-duty mitering done easily with HYDMECH's M Series Horizontal Pivot Band Saws. These are fully hydraulic, heavy-duty scissor-style machines that withstand the high demands of machine and fabrication shops, trailer and automotive manufacturers, and more to easily cut tubing, channels, angles, solids, light to medium grade alloys, as well as non-ferrous and stainless materials. The M-Series has powered, hydraulic saw heads for mitering with just the simple push of a button! The powered head movement has an optimum range of up to 60º as well as indexing from 33" to 120" in a single stroke. M-Series machines are available in semi-automatic and fully-automatic models with cutting capacities of up to 30″. Models in this series have a Programmable Miter option.