Give production the edge it needs with HYDMECH profitable sawing solutions.
For the past 35 years, HYDMECH has left the competition behind and continues to lead the world today in metal band saw technology. With some of industry's top engineers, we've pioneered new innovations and products that have revolutionized the sawing industry with incomparable reliability and durability. Second to none, HYDMECH is The Rock Solid Solution.
We deliver the widest range of sawing machines in the industry. From unique, portable band saws to 200" mitering, horizontal straight cut off, and vertical band saws – HYDMECH meets your sawing challenges with solutions that'll make a sharp difference to production's bottom line.
These and all HYDMECH products are backed by an extensive world-class network of technicians, sawing specialists, and distributors. And best of all, our products are all designed to use off-the-shelf-parts so you're assured quick repairs when needed.
HYDMECH features the following band saw series: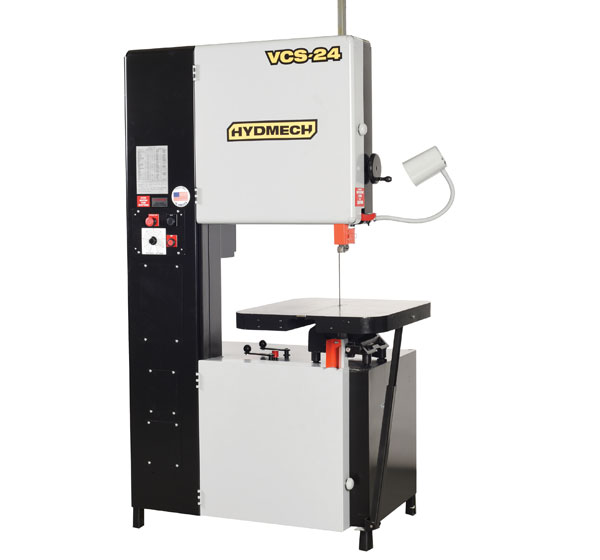 Vertical Contour Series
Heavy-duty, vertical contour-style saws are multi-purpose to cut a large range of materials – from steel to aluminum, to wood, plastics, rubber, and everything in between! These versatile machines are designed with the flexibility to cut tight radius sections or larger cut-off sections.